Moving In is an independent family business specialising in residential property management, lettings, block management and sales in Norfolk.
Landlords:
We match the right tenants to your property
In this competitive market, the importance of finding the right tenant and achieving the best possible rental income cannot be underestimated.
From studio apartments to town and country houses, Moving In finds and retains high calibre tenants for your property.
We focus our time, expertise and energy on letting and managing your property. Our clients include private landlords and investment companies as well as homeowners who have relocated and retained a property.
Short cuts are not our style and we pride ourselves in offering a dedicated service to our landlords, from finding a tenant to full management service.
Lettings and Management
Our fees include a setup fee of £270 (incl. VAT) plus 14.4% of the monthly rent (incl. VAT) charged monthly. Our full property management services for landlords includes –
Marketing the property, tenant interviewing, selection and full referencing with accompanied viewings
Arranging the tenancy agreement, rent collection and holding of deposits
Rental paid less deductions direct to landlord bank account
Providing monthly statement of account
Tenant liaison, dealing with day-to-day enquiries and key holding
Utility liaison, transferring/closing, preparation of inventories
Recommending and overseeing of minor property maintenance and instructing contractors as necessary and checking works
Routine management: i.e. repairs & maintenance arising from 'wear & tear' as a result of the tenancy. Historical problems prior to take on of a property are not considered as routine management and will be chargeable separately
Quarterly checks of the property, and an annual property valuation or sooner, dependant on property market movements
Non-routine Management, i.e. dry rot, subsidence, re-roofing, exterior works, insurance claims, or the purchase of new equipment will be subject to an additional project management charge.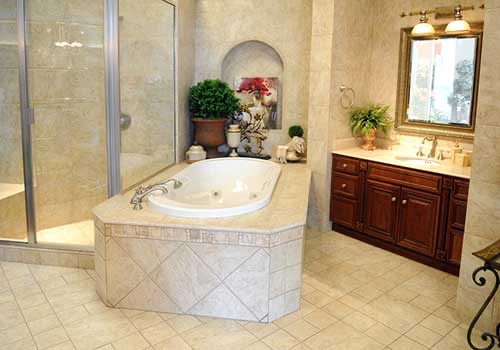 Tenant Find Only
Fees: 100% of the first months' rent (incl. VAT). Our Tenant Find Only services include:
The introduction of a tenant
Inspecting the property and advising owner / landlord of rental value
Arrange and supervise appointments for tenants to view the property
Take up proper and relevant references, i.e. employers reference, previous landlord's reference, credit check
Prepare the tenancy agreement
Give tenant contact details of landlord / person managing the property
If you are looking to move to Norfolk and need help with relocating please call us on 01508 493330 or email us at lettings@movinginnorfolk.co.uk so we can find out more about your requirements.
Marketing your property
Upon receipt of your instructions, we will co-ordinate our photographers to arrange a convenient time to visit your property.
Your property will be featured on our website movinginnorfolk.co.uk and it will also appear on Rightmove, Zoopla, OnTheMarket and Prime Location.
Whether you own a town house or apartment, a country retreat, a waterside hideaway or have a large property portfolio, Moving In's personal and highly professional services will help source the right high calibre tenants for your property.
If you would like to discuss management of your property or finding tenants please call us on 01508 493330 or email us at lettings@movinginnorfolk.co.uk so we can find out more about your requirements.
Additional services and fees
Inventory Fees  – when not managed, dependant on number of bedrooms: (incl. VAT)
| | Un- Furnished | Furnished |
| --- | --- | --- |
| 1 Bed | £65 | £85 |
| 2 Bed | £75 | £100 |
| 3 Bed | £85 | £120 |
| 4 Bed | £115 | £135 |
| 5 Bed | £135 | £150 |
Deposit Registration Fee – when not managed: £48 (incl. VAT)
Register landlord and tenant(s) details and protect the security deposit with a Government authorised Scheme
Provide the tenant(s) with the Deposit Certificate and Prescribed Information within 30 days of the start of the tenancy.
Additional property visits: £30 (incl. VAT) per visit
To attend for specific requests such as additional property maintenance linked visits; neighbour disputes; more visits are required to monitor tenancy.
Project Management Fee for works, refurbishments, insurance claims costing over £1,000: 12% of cost (incl. VAT)
Arranging access and assessing costs with contractors
Ensuring work has been carried out in accordance with specifications
Retaining any warranty or guarantee as a result of any works
Renewal Fee – at the request of the landlord: £72 (incl. VAT)
Contract negotiation, amending and updating terms and arranging a further tenancy agreement
Checkout Fees – when not managed: (incl. VAT)
| | Un- Furnished | Furnished |
| --- | --- | --- |
| 1 Bed | £55 | £65 |
| 2 Bed | £65 | £75 |
| 3 Bed | £75 | £85 |
| 4 Bed | £95 | £115 |
| 5 Bed | £115 | £125 |
Court Attendance:
Failure to Proceed : £300 (incl. VAT)
If a tenant is found and references obtained and the landlord does not proceed.
Sale of the Property – to an introduced tenant(s) : 1.2% (incl. VAT) of sale price
Should unconditional contracts for the sale of the property be exchanged.
Pre-let and Empty care service : £30 (incl. VAT) per hour
Available to assist in the preparation of the property or care during vacant period.
IF YOU HAVE ANY QUERIES RELATING TO OUR FEES PLEASE CALL OUR OFFICE AND WE WILL BE PLEASED TO ASSIST.
Professional Bodies
Independent Redress provided by TPOs http://www.tpos.co.uk
Client Money Protection (CMP) provided by Safeagent Client Money Protection Scheme (Accreditation Number: A2516) www.safeagents.co.uk